Take advantage of the opportunity to participate in one of Central-Eastern Europe's top startup acceleration programs!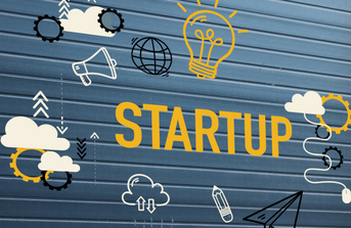 Thanks to the InnoChange project, one team from ELTE is invited to get immersed in the Acceleration Program of Croatia-based Fil Rouge Capital, a leading Central-Eastern-European venture capital firm voted "Best Investor" in the region for two years in a row. Fil Rouge Capital offers both early-stage and growth-stage funding to startup companies, and is widely recognized for the deep and effective support its seasoned team and pool of mentors provide to FRC's portfolio companies.
While the participation opportunity does not mean official admission into FRC's Acceleration Program, if selected, you will get an in-depth experience of the Program, with invitation to the online webinars, office hours, and pitch training sessions offered in the framework of the Program, covering topics such as "How to accelerate your business with Accelerators and VCs", "Business model development", "How to operationally manage the investment process + de-risking process with common mistakes", "Market analysis and market size estimation", "Marketing approach and analytics", and "Legal topics - ESOP, founder's conflict resolution, key terms in investment agreements". In addition, you will gain the right for three introductions leveraging the wide-ranging networks of the FRC team, the FRC alumni, and FRC's partners. All activities and communication will be in English.
We encourage all startup founders, would-be founders, student and faculty entrepreneurs among you to apply by sending a description of your project (ideally a pitch deck or a one-pager) to bmalnay@inf.elte.hu by February 28th 2023. Participants will be selected by March 1st, 2023, and the program will be running between March 1st and April 19th, 2023.
We hope you'll seize this unique opportunity!
Best regards,
The InnoChange Team